​I was born and raised in Royal Oak, Michigan - a suburb outside of Detroit. I graduated from a mid-sized University, Grand Valley State in Grand Rapids, Michigan, in 2005. Immediately after graduation I accepted a teaching position in Pompano Beach, Florida where I taught 3rd grade for a year. Following that I taught Science Lab for grades K-5 for 2 years. I moved to Columbus in 2008 to be closer to my parents. I started as a long-term substitute at North Columbus Elementary and taught there for 10 years. I am now an ESOL teacher for the district.

I am not married nor do I have children. I enjoy all the kids I see during the day and love sending them home at the end of the day to be with their loving families. I have three cats: Sharpie Cat, Elmer Stewart and Expo Nibbles and they keep me company when I am home. I love to craft, bake and travel to visit friends around the country. My guilty pleasures are disaster movies (the cheesier the better), Starbucks and office supplies. I look forward to a wonderful year with your students!
FREQUENTLY ASKED QUESTIONS

What's my favorite color?
Green

What's my favorite restaurant?
El Vacquero or Red Robin

What's my favorite store?
Target

What's my favorite animal?
Frogs and cats (I do love dogs too but I am not home enough to keep one!)

What's my favorite place to vacation?
Northern Michigan

What's my favorite food?
Cucumbers and anything potato

What's my favorite holiday?
Halloween or the whole month of December

What's my favorite movie?
Mary Poppins, Willy Wonka, Jaws, Ghostbusters, or Twister

What's my favorite music?
Mostly classic rock but my playlist has a little bit of everything

What my favorite subject?
Science

Who was my favorite teacher?
Mrs. Heap- 2nd grade

What's my favorite game?
Euchre it's a card game from the North

What's my favorite sport?
Hockey- Go Red Wings!

What's my favorite flower?
Gerbera Daisies

What would I do with $1,000,000?
Pay bills and buy an Airstream

What's my favorite TV show?
Murder She Wrote, Colombo, Diagnosis Murder, Hart to Hart

What's my favorite cartoon?
I like the Muppets- even if they are not a cartoon

What are my guilty pleasures?
Office supplies, Starbucks and terribly cheesy disaster movies

What are my favorite books?
The Horse Whisperer, Matilda, and Donuthead
​
What is my favorite Bath and Body scent?
Endless Weekend
Powered by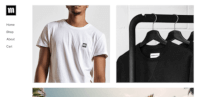 Create your own unique website with customizable templates.